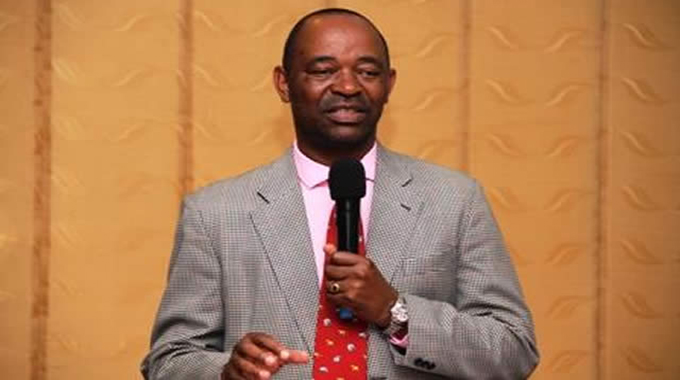 Robin Muchetu, Senior Reporter
A new HIV treatment regime that will see a new drug Sunlenca (Lenacapavir) being taken twice in a year by people with multi-drug resistant HIV Type One is now available, but awaiting approval by the Government.
The drug that is administered through injections once every six months has recently been approved in the United States and has provided relief to HIV positive people with a low tolerance to other ARVs.
Asked about the developments and what they mean to Zimbabwe, Director of Aids and Tuberculosis in the Ministry of Health and Child Care, Dr Owen Mugurungi said such interventions were welcome as they were aimed at improving adherence to HIV treatment.
"We welcome such developments as they greatly improve adherence to treatment. You will find out that daily intake of ARVs or any other drugs is associated with defaulting as pill fatigue grows for some people. There are also cases of people missing doses so the development of drugs that are taken a few times will greatly improve adherence," said Dr Mugurungi.
He said attempts that have been made in the development of medicines have proved that people were more likely to take their ARVs if the number of times they take them was reduced as in the case of Sunlenca which would be injected twice a year.
Dr Mugurungi also gave examples of lessons learnt from family planning drugs which are now administered once in three months for some, while others are taken once in three to five years compared to daily intake of pills.
He said the development was going to improve the management of HIV and adherence to antiretrovirals in the country which was a positive step in the country's response to HIV treatment as it would significantly reduce defaulting.
The United States Food and Drug Administration approved the drug recently for people with HIV Type One whose infections cannot be successfully treated with other available treatments due to resistance, intolerance or safety considerations.
"Sunlenca's starting dose is given as oral tablets and subcutaneous injections every six months. Sunlenca is given in combination with other antiretrovirals," read a statement from the FDA.
In November 2022, the Medicines Control Authority of Zimbabwe (MCAZ) through their evaluations and registration department approved the use of a long acting injectable cabotegravir (CAB-LA) as pre-exposure prophylaxis for HIV prevention.
They noted that the information that had been submitted to support the approval of the product indicated that it was safe, effective and of good quality, adding that the product will be beneficial to those that will receive it.
CAB-LA has been recommended by the World Health Organisation (WHO) and is administered to people with a substantial risk to HIV as part of comprehensive prevention approaches.
WHO also released guidelines of the use of CAB-LA in their countries with Zimbabwe being the first African country taking up the use of the drug which is effective in HIV prevention. The first HIV prevention intervention introduced by WHO was Tenofovir, an oral Antiretroviral recommended in 2015, the Dapivirine vaginal ring in 2021 and CAB-LA being the third intervention introduced at the end on 2022.
However, last week, MCAZ warned against the use and sale of Gammora, a drug from abroad as treatment for HIV saying they have not approved its use in Zimbabwe. Gammora was developed by an Israel based biotech company which initially claimed that clinical trials performed had shown that the drug could eliminate 99 percent of HIV within the first four weeks of treatment.
"As MCAZ, we have noted the continued advertising and marketing of such products, especially on social media. We urge members of the public to desist from buying such products which have not gone through any clinical trials and therefore their safety and efficacy has not been proven.
Members of the public are encouraged to buy medicines from registered premises and persons. These lists can be found on the online register found on our website," they said in a statement.