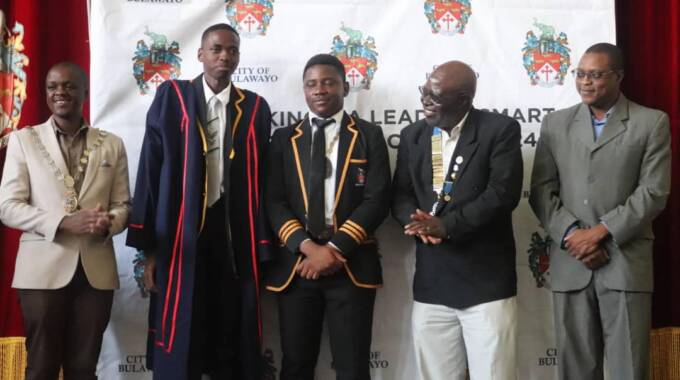 Clementine Phulu, Sunday News Reporter
THE Bulawayo City Council (BCC) has held an induction ceremony for the newly elected junior councilors at the Bulawayo Large City Hall where calls were made for the youths to lead an exemplary life depicting of future principled leaders.
Shepherd Ncube from Northlea High School was elected as the junior mayor and Runyararo Kagwidzu from Mzilikazi high school was elected as the junior mayoress of the Bulawayo City.
In a speech read by BCC deputy Mayor Clr Mlandu Ncube who was standing in for the Mayor Solomon Mguni, he said the objective of the junior city council was to provide a vehicle for youths to obtain knowledge of the civic affairs of the City of Bulawayo and that the mandate of the junior council was to provide social functions for the senior scholars.
"The purpose of the junior council is to coordinate the activities of various youth clubs and youth bodies of Bulawayo and provide the youth of the city with a vehicle by which they may be a greater understanding of civic affairs and enhanced cooperation between them and city of Bulawayo," he said.
The newly elected junior mayor said as they were elected at a time when the city was under the immense shock of multiple incidents of bullying and violence in schools, he would want to make a clarion call on all the youths to respect each other and be their brother's keeper.
"I'm calling on all youths in Bulawayo to respect each other, be their brother's keeper and value the opportunity that they have been granted by their parents and guardians to attain education which is imperative for their success as their progress into the future," he said.